GoDaddy has been around for a long time and has a strong presence. While they're traditionally known for selling domain names and web hosting, they do offer a website builder as well. It's not as robust as some of the others, but has some solid features that make it worth considering.
 Pros of GoDaddy Website Builder
With 300 well designed templates, it's easy to pick a theme and get started designing your website. And while some of the templates may not be quite as slick as the ones from other website builders, they do offer a large enough selection to make it easy to find one that works for you.
#2: Ease of Use
While each theme is laid out in a specific format, you still have flexibility to move or change some items on the website. If there's something you don't like, it can be customized to your taste or need. It's a drag-and-drop interface so you can instantly see what your website will look like before publishing.
Their editing tools are easy to use, and easy to locate. There isn't an overabundance of editing options which makes the learning curve smaller.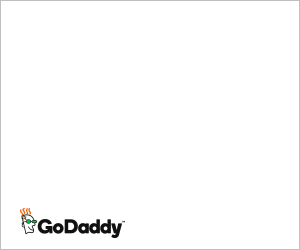 #3: Backup Options
One thing GoDaddy offers that many other website builders do not, is the ability to make as many backup copies of your website as you want. You can save various versions of your website in case you make a mistake, or if you want to return to a previous version.
#4: Customer Support
They have one of the best support systems currently in the market, with 24/7 support that you gain the moment you sign up with them.
#5: eCommerce
Godaddy has specific plans for eCommerce, including the ability to sell products, take payments, and even manage appointments if you're selling a service. They also feature an abandoned cart recovery service that automatically emails customers if they've put something in a cart without purchasing it.
#6: Hosting and Domain Name
GoDaddy offers hosting services and a free domain name when you sign up for their website builder service.
Read our guide on the 17 strategies for choosing the perfect domain name (here's how to register a domain).