While web hosting benchmarks are important, we've adjusted our review process to take a more holistic approach to the way we evaluate a web host. Here are our main criteria:
Performance
Uptime and reliability
Overall customer service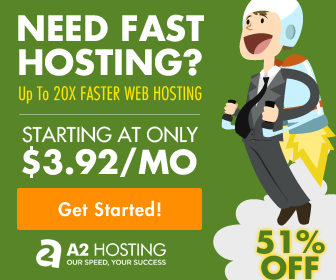 There are certainly other peripherals and features that web hosting companies love to tout, but we've determined these three core metrics to be at the epicenter of what most customers need and want.
Backups, free domain names, SSL Certificates, and free migrations are certainly nice to have, but performance, reliability, and customer service are the true customer needs. That's why we stick to those when we're looking into a web host for the first time.
Who is behind A2 Hosting?
One of the other factors that I personally like to look at is who is running the service that I'm about to sign up for. This is typically true of any service that I sign up for, but it seems particularly important for a company I'm about to entrust my website and other important files.
Before I started writing, I looked into A2 Hosting's backstory and they've been around for over a decade. That's a good sign ?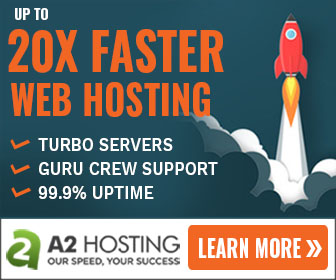 They're based in Ann Arbor (hence the A2), Michigan which has been their home base since their inception. They've since branched out a bit regionally and their team is now distributed all over the world.
They're frequently involved in WordCamps, and while I haven't had the opportunity to meet any of them in person yet, they've been great to work with through this entire A2 hosting review process. They're also a privately held company which is a breath of fresh air in this EIG-dominated landscape.
The team at A2 Hosting seems to be in this for the long haul and based on the way they do business and their track record, they're genuinely invested in creating the best product possible for their customers.
Author note: I've been really slow to publish this A2 Hosting review and they haven't pushed too much. Just enough to keep me honest which I've appreciated ?
Getting Started with A2 Hosting
When you first setup a Turbo WordPress install at A2 it comes with several plugins pre-installed. As a power-user I'm not totally sure how I feel about that, but I can definitely see what A2 is trying to accomplish here, and it's probably a good scenario for most users on their platform.
Pre-installed WordPress plugins
A2 Optimized WP – This is A2's own plugin that not only allows you to control certain modules within WordPress and other plugins, it also creates a checklist for new users to follow to ensure the best security and performance for their website. It has other things built in like notices for poorly-configured caching and ways to improve their overall site security.
Clef – Two-factor authentication for WordPress.
EWWW Image Optimizer – Image compression plugin to reduce file sizes on servers and optimize disk storage
Rename wp-login.php – This allows you to use a unique URL to login to your WordPress website. This has the potential of protecting you against brute force attacks.
W3 Total Cache – A robust caching plugin for WordPress with a somewhat checkered past.
As I mentioned before, this much direction in how I'm supposed to use WordPress wouldn't be my ideal setup, but I always try and imagine myself in a room where I don't matter.
Also, A2 will let you choose vanilla WordPress during checkout if that's your preference. Even though Turbo isn't exactly what I would be after personally, I have the ability to purchase a standard hosting plan and fine tune things myself. Customer choice FTW!